Apple Maps has updated its Maps to Feature Transit Directions in Iceland
The coverage focuses on bus routes in and around the country's capital, Reykjavik. With this new feature, Apple Maps users in the region can select transportation routes when shown in two directions.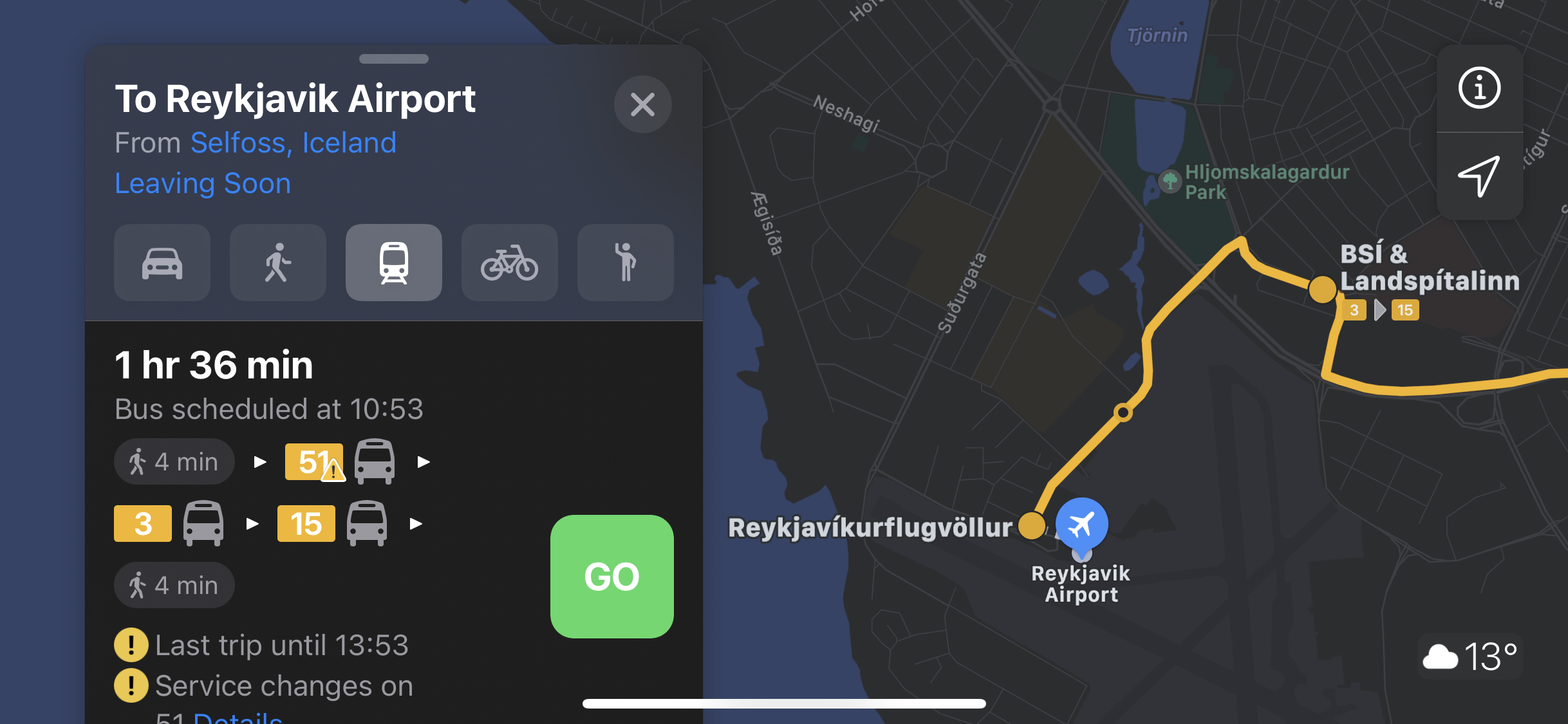 Recall that Transit directions were first added to Apple Maps in 2015 with the launch of iOS 9. Apple Maps is a web mapping service.
It is the default map system of iOS, iPadOS, macOS, and watchOS. It provides directions and estimated times of arrival for automobile, pedestrian, and public transportation navigation.
Apple Maps originally offered transit information to a few places, but over the years, it has expanded the feature to a lot of cities.
Transit information is now available in a lot of cities and countries across the world. To see the full list of where the Apple Maps has expanded click here: https://www.apple.com/ios/feature-availability/#maps-transit