Microsoft will be renaming its subscription service, Office 365 to Microsoft 365 on 21st April 2020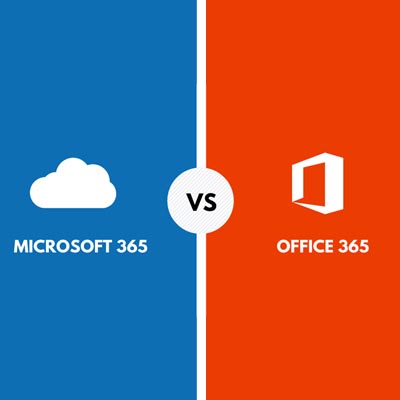 The renaming of this service is set to bring a new face to its already existing Office 365. Not stopping at that, it will add more AI and cloud-powered tools to make the users more productive.
One of the added tools to the new Microsoft 365 is the new Family Safety app. This app helps to track users' screentime and other aspects of their digital lives.
Asides this added tool, Microsoft Editor, the company's AI tool which helps in writing is expanding across Outlook web app and Word. With the use of a browser extension, this tool can also be used on Google Chrome and Microsoft Edge.
With Office 365, the user gets basic spelling and grammar help, but with the new Microsoft 365, the user can highlight a sentence to ask for rewriting suggestions. Also added to the Microsoft Editor is a similarity checker that recognizes when the text looks similar to other content. Once highlighted, the checker would suggest ways to write that text more appropriately. This helps to avoid plagiarism while writing.
In addition to these, there is the PowerPoint's Presenter Coach which will monitor the user's pitch and suggest speech variations. It even offers grammar suggestions to help phrase words better.
The PowerPoint Designer has also been upgraded to help the user design better presentations. There are over 8,000 images and 175 looping videos from Getty images made available. To enjoy more, the user can plug into World and excel where they can have access to over 200 new templates.
Despite all these new features, the core feature of Office 365 is still present in the new interface. Users still have access to desktop Office apps, 60 minutes of Skype phone calling every month and a terabyte of One Drive storage per person.
One terabyte might seem good, but it would be nice if Microsoft can bring back the unlimited storage offering. The storage was initially unlimited until users started abusing it. That forced the company to take off the offering. Regardless, it is time for Microsoft to move beyond the 1 terabyte storage limit.
Here is the good thing, the pricing remains the same as before. It is still $7 a month/ $70 a year for personal use and $10 a month/ $100 a year for the family plan.